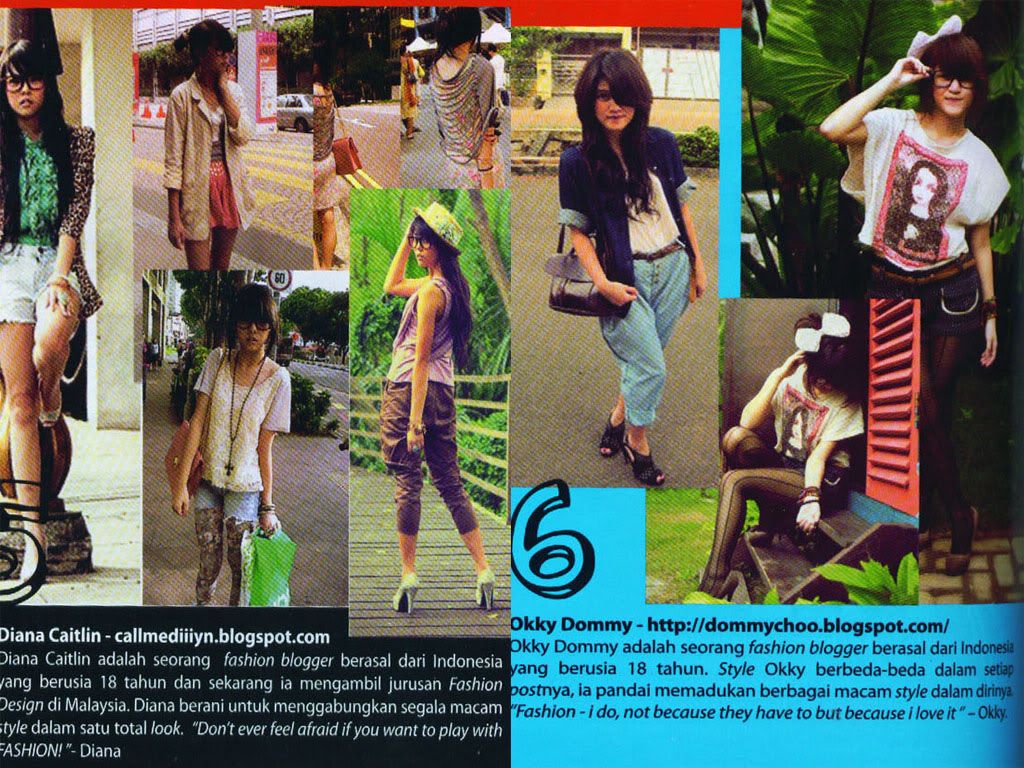 dresscode magazine -may2011-
yes,as I promised in my last post.I will share with you guys about my post on this one.
This is me (left) and my best friend (right).
you must know this one. yes, she is a fashion blogger came from Indonesia,
from
"call me Diiiyn"
, she also my friend in high school, and now she is my housemate in malaysia. look at her, she's very beautiful and smart, I'm so glad got a friend like her.
we go in the same magazine, and the same page!
the funny thing is we don't know each other if we're going to magazines and even on the same page. haha I thought, what the magazine editors know this if we are best friends? hahaha
This is really unexpected guys :)