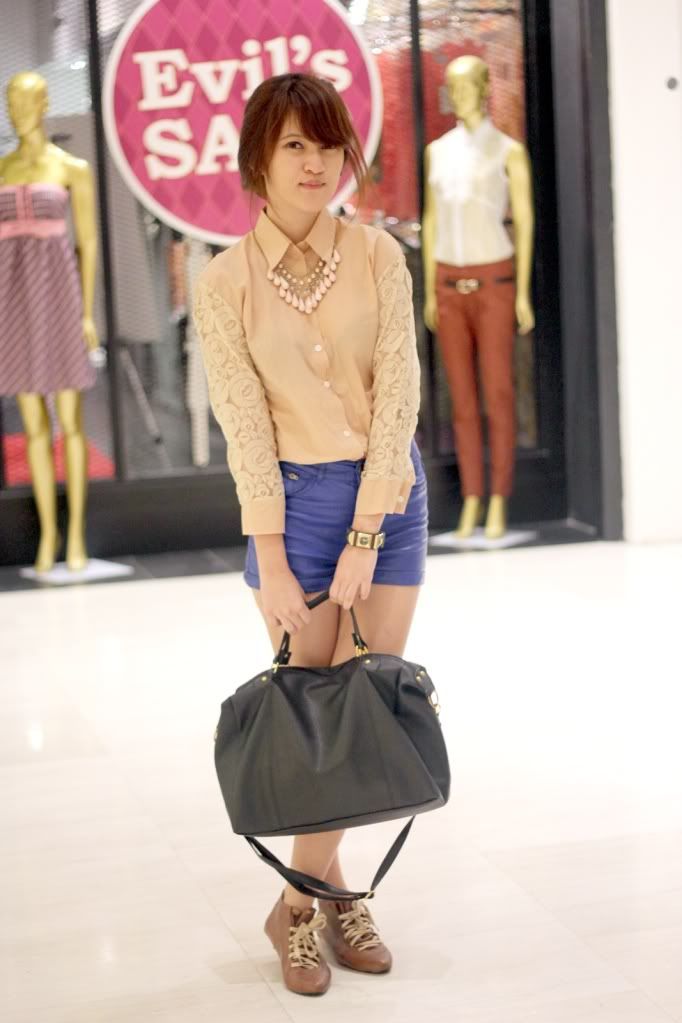 last week, i went out with my girls bought some fabric for my assignment and shopping.
look at my hair, my classmates taught me tie up my hair like this, and I tried it, how is it? I really like it. hahahaaa
eehhmmm... i feel so fatttttt lately, maybe i need a little diet.
maybe I
need to
lose
2
kg
more
than
my weight
:(:(