oh no my belly!! that's why i told you guys before, i need to diet :(
do you see my bracelet? the yellow one, with a little red car.
i really love that!
i bought when i was in my first senior high school.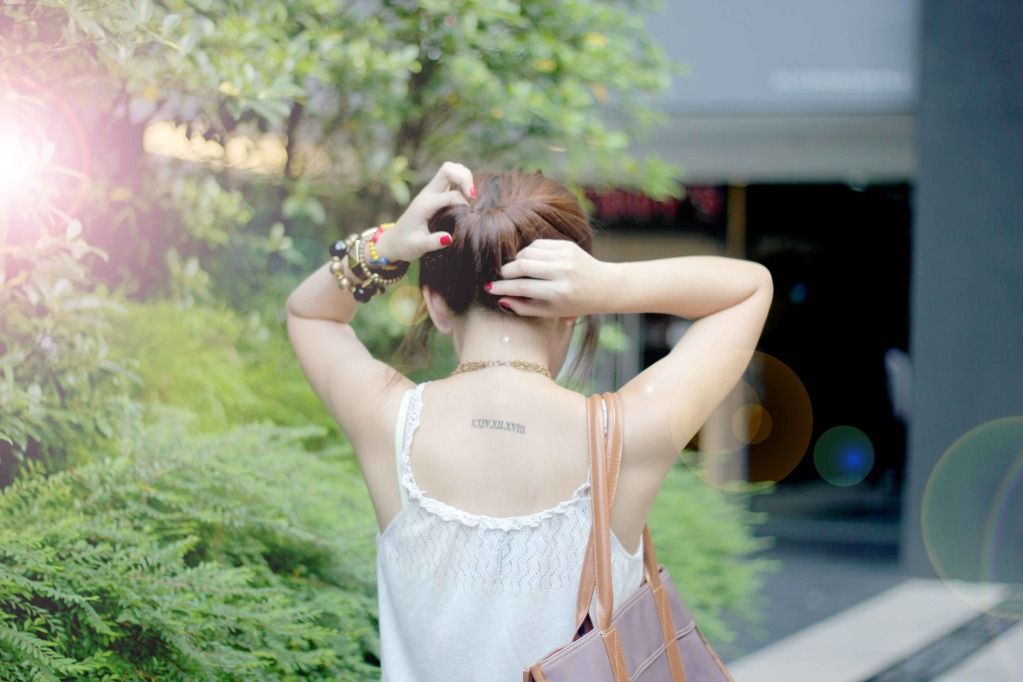 i've been super busy lately because i have to finish my final project!
we have to make two garments in a few weeks, that's why
I

late

to

reply

your

email or

comment

guys, sorrryyy :(
and please wish me luck dear!